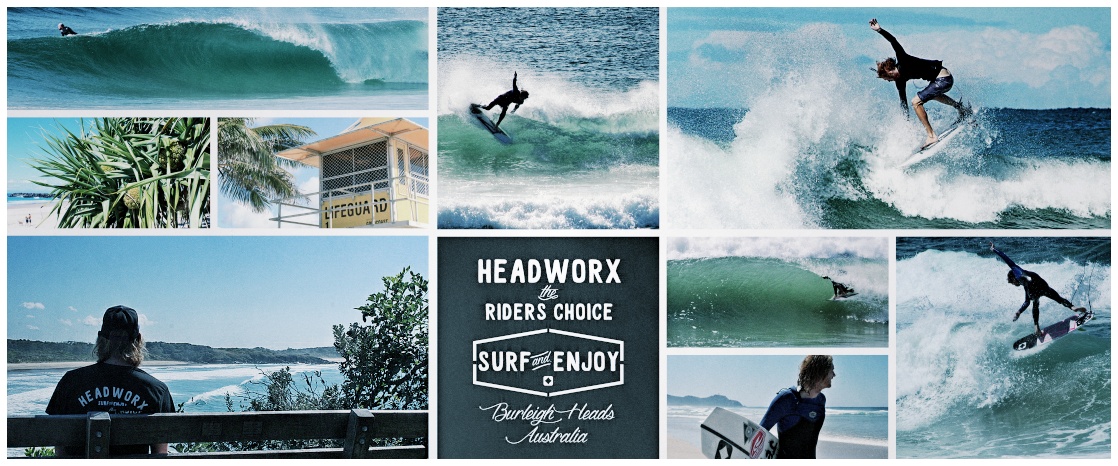 HISTORY
HEADWORX sportwear & accessories are the "Riders Choice" active sports label, founded in Burleigh Heads (Gold Coast) Australia in 1976 by Murray Bourton and Keith Halford. From small beginnings, printing T-shirts in the "Worx" garage factory, the brand spread rapidly along the Australian coast during the 1980s before breaking into Europe.
They wanted to shake things up - creating an edgy brand which authentically reflected the Australian outdoor sports culture.

The company has always been a strong supporter of grass roots sports.
The company remains true to it's founders philosophy of an authentic adventurous, good times sports label.THINK FOR YOURSELF
The idea of HEADWORX incorporates the passion for the creative spirit of youth culture through boardsports, active sports, art & music. The Riders Choice. HEADWORX founded itself on a subversive approach through it's "Think for Yourself" slogan, not to conform to the norm, and has set itself apart from the action sports industry with its stylish branding & good quality products at affordable prices .

HEADWORX aims to provide clothing to people who share the adventurous spirit of the brand and those behind it. HEADWORX remains designed by a team that embrace the outdoor active lifestyle and culture. The collaborative effort results in an open-minded approach and flexible, trend driven design processes. HEADWORX is not confined to the pretentious few, being relevant on many levels and can be found in retail chains & core boardsport shops alike.
HEADWORX –
THE RIDERS CHOICE SINCE 1976